May 1, 2019 London, UK
Cloud Native London, May 2019 - Microsoft, Finimize and ForgeRock
---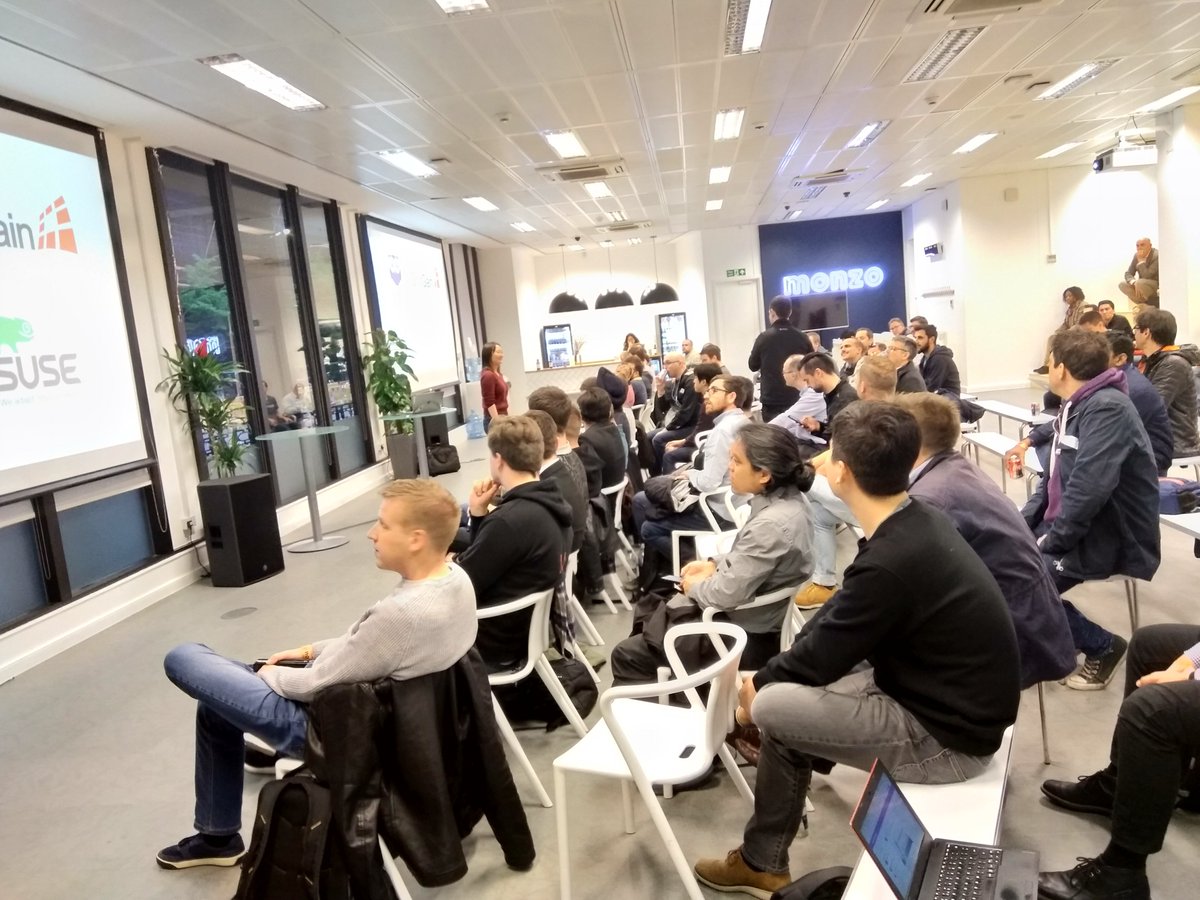 We were at a different venue for our May Cloud Native London meetup - thanks to Monzo, who hosted us!
First up as always, thanks to our sponsors Tecknuovo, Contino, Pusher, Humio, SUSE, ForgeRock and GridGain
First was a discussion of the Azure SQL Database, then An intro to EKS, wrapping up with a talk on the ForgeRock identity platform.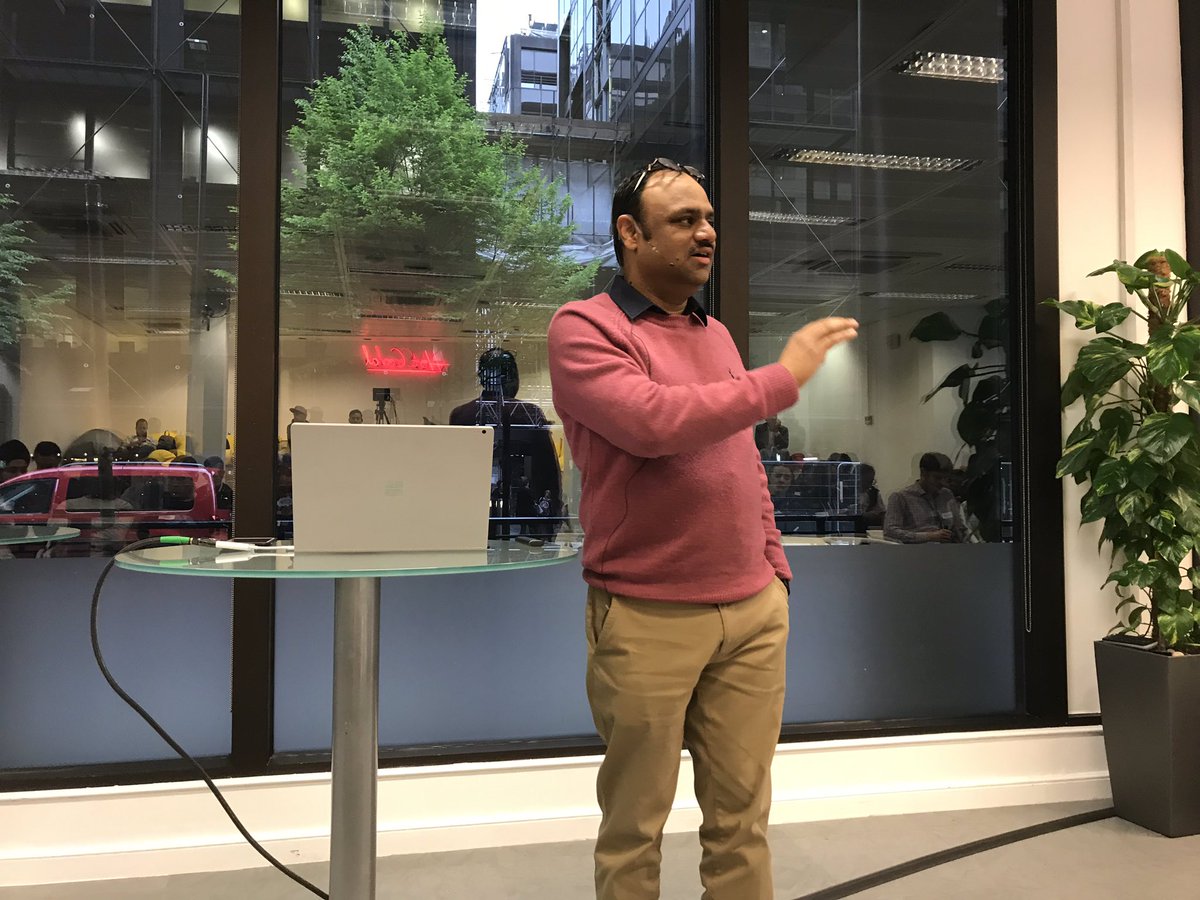 Manish Kumar from Microsoft gave us a talk on "Intelligent Performance of Azure SQL Database", mentioning:
What are the Intelligent Performance features which makes Azure SQL DB one of the most Intelligent databases in cloud.
How to use these features to see performance overview of your database and get performance recommendations that can improve the workload performance.
How to find top resources consuming queries, intelligent insights and when to let Azure SQL DB optimise itself automatically.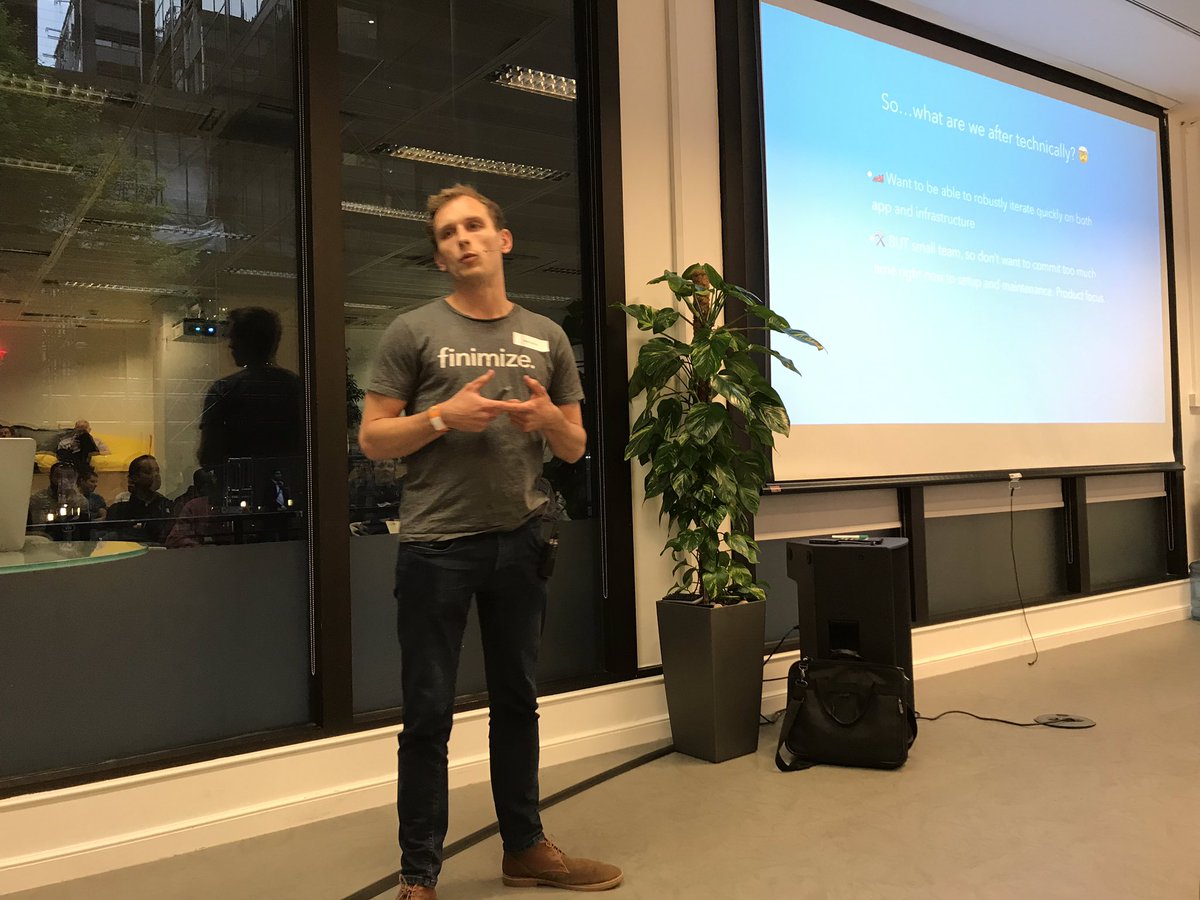 Following that, Matt Dalton from Finimize discussed "An intro to EKS - managed Kubernetes from AWS", mentioning that:
Kubernetes brings a host of well-known benefits for teams looking to scale their infrastructure. However, for smaller teams, self-managed Kubernetes clusters can become a maintenance headache. Until recently, AWS has lacked a managed option to help alleviate these problems, but EKS is now being rolled out worldwide.
EKS manages your master nodes for you (including e.g. updates), while your worker nodes are built automatically on standard auto-scaling EC2 servers. You pay a flat rate for the managed nodes, then are charged for any EC2 infrastructure.
The setup process uses 2 Cloud Formation templates to build this for you. Understanding what has been built can be a little difficult, and it's worth understanding this if you're looking to build multiple clusters.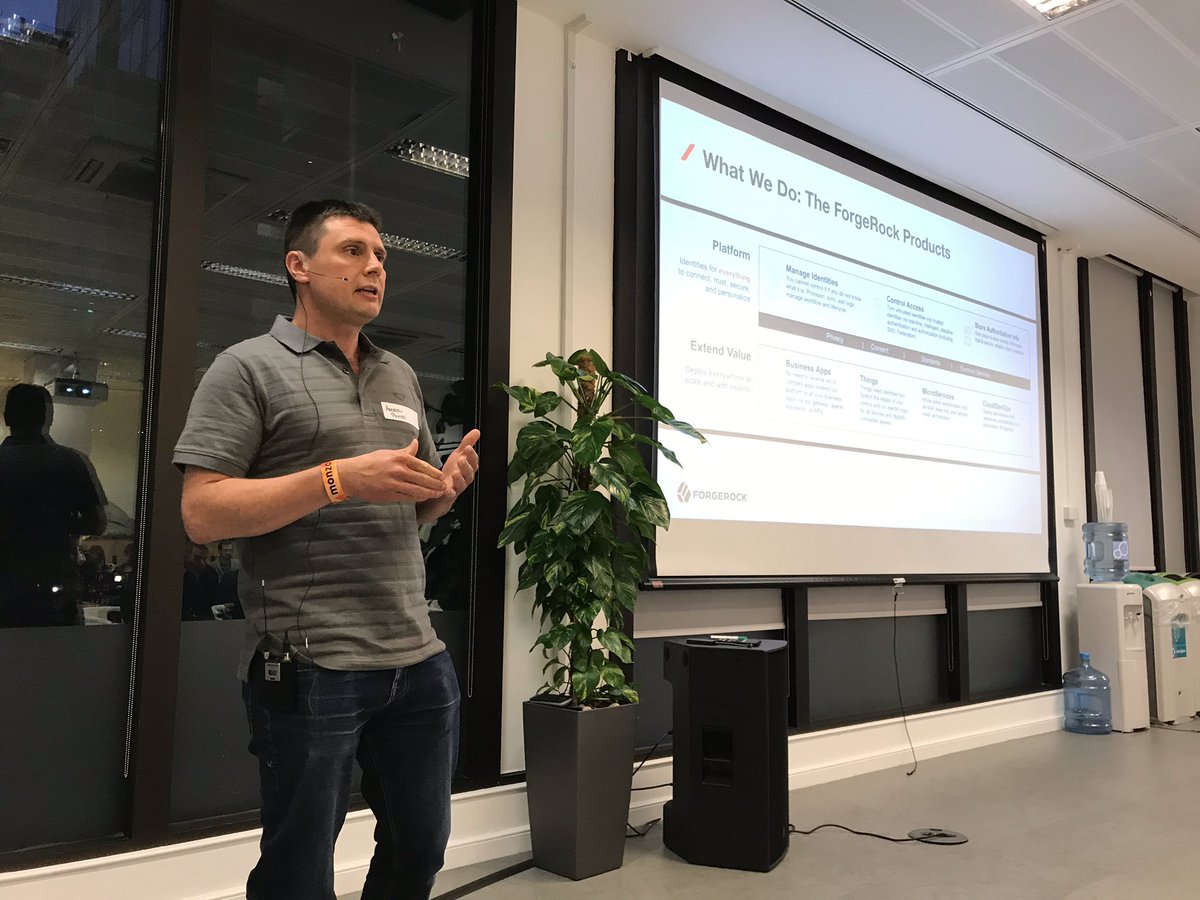 Finally Andrew Potter from ForgeRock talked about "ForgeRock - the most cloud friendly identity platform". His takeaways were that:
Identity is the centre of everything: ForgeRock provide the most simple and comprehensive Identity & Access Management Solution to help our customers deepen relationships with their consumers, and improve the productivity and connectivity of their employees and partners.
Cloud Deployment Models: The forgeops repository on GitHub contains artifacts you can use to deploy the ForgeRock Identity Platform in a cloud environment with t-shirt sizing of 1, 10, & 100 million users. The ForgeRock Cloud Deployment Team has developed Helm charts, Docker images, performance benchmarks, and other artifacts expressly to build the Cloud Deployment Model (CDM) on GKE, EKS, & AKS. The CDM is a common use ForgeRock Identity Platform architecture, designed to be easy to deploy and easy to replicate. https://www.forgerock.com/platform/iam-devops-deployment
ForgeRock Identity Cloud: The ForgeRock Identity Cloud is an extremely developer-friendly identity as a service (IDaaS), providing rapid time to value when bringing identity to customer-facing web, mobile, and single-page applications. It is built with a shared-nothing architecture approach to keep consumer data secure in the cloud and is designed to grow with your business and use cases.
Cloud Native London June
The next meetup is on Wednesday 5th June, and joining us are speakers from Pivotal, mnemonic, and more. RSVP and save the date now! Don't forget to sign up directly with CodeNode as we get closer to the date!
See you next month!
Cheryl (@oicheryl)
---