April 7, 2021 London, UK
Cloud Native London April 2021: JFrog, StorageOS, and Snyk
---
Three fantastic speakers from JFrog, StorageOS, and Snyk joined us via Zoom, Rambly, and the YouTube/Twitch livestreams for our April Cloud Native London virtual meetup.
We are immensely grateful to Tecknuovo, Humio, Palo Alto Networks, CircleCI, UMATR, JFrog and StorageOS for your generous support and sponsorship.
Overview
Our first speaker was Batel Tova from JFrog, kicking us off for the evening with a discussion on CI/CD Pipeline for Kubernetes (starting at 32:26). She talked about:
How to centralize all your binaries and container images.
How to automatically detect security and license vulnerabilities in your builds and docker images – along with all dependencies.
Tips and tricks for simplifying delivery pipelines for Kubernetes applications.
Next up was Alex Chircop from StorageOS, discussing Performance and Benchmarking Cloud Native Storage (starting at 58:54). His takeaways are:
Always test your own application in an environment representative of the final target - this is always the best scenario to achieve comparable results to what is expected in a production environment.
Understand the underlying storage layers and make sure you test the areas that are relevant to you.
If numbers are unpredictable or too good to be true, then you may have stumbled into one of the common pitfalls!
Finally, after a short break to hang out with fellow techies, we returned with Matt Jarvis from Snyk who talked about Continuous Security - Building Security into your Pipelines (starting at 1:44:25). His takeaways mentioned:
Responsibility for cloud native security increasingly lies with developers.
We need to integrate security all the way through our development life cycle.
Security tools need to focus on developers, and be actionable.
And of course, our usual group photo from Rambly!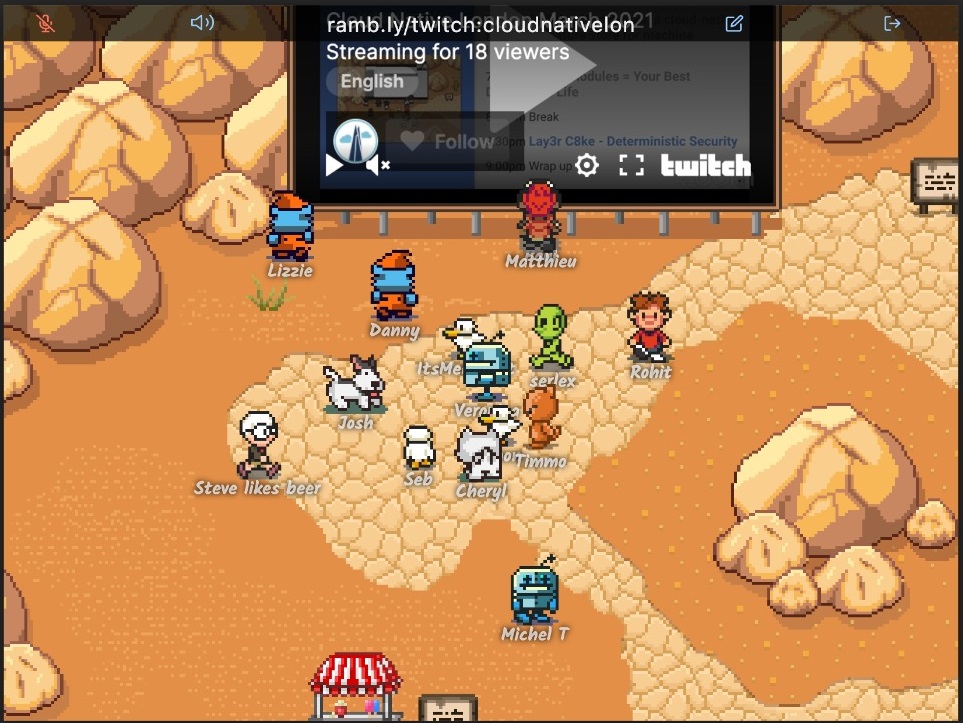 Cloud Native London May
Our next meetup will be Wednesday 12th May, when we'll be joined by speakers from Facebook, Ververica, and DoiT International. RSVP and save the date now!
(Note: This meetup is one week later than usual so it doesn't clash with Kubecon.)
Stay safe, stay healthy, and see you next month!
Cheryl (@oicheryl)
---