March 2, 2022 London, UK
Cloud Native London March 2022: Speakers from Form3, Ermetic, and WSO2
---
We had four great speakers from Form3, Ermetic, and WSO2 joining us at our March Cloud Native London virtual meetup, with attendees via Zoom, Rambly, and the YouTube/Twitch livestreams.
We are immensely grateful to Palo Alto Networks, CircleCI, and Sysdig for your generous support and sponsorship.
Overview
Kicking off our evening was Adelina Simion & Andy Kuszyk from Form3 discussing Load Testing with F1 (starting at 29:11). They explained that:
Load testing is a very important component for a well tested platform. It should not be an afterthought.
Writing tests in Go was a game changer for us. Our teams make use of F1 every day to test our platform.
This great tool is feature complete and you can make use of it too for testing your asynchronous systems in Go - https://github.com/form3tech-oss/f1
Then we had Arick Goomanovsky from Ermetic who told us how to Improve your Cloud Infrastructure Security with a Maturity Assessment Framework (starting at 58:54). His takeaways mentioned that:
The Cloud Infrastructure Security Maturity Framework syncs your efforts in effective strides and helps design reachable, practical and clear milestones.
The Cloud Infrastructure Security Maturity Framework provides a collaborative language between stakeholders.
The Cloud Infrastructure Security Maturity Framework is not a massive step-by-step document, yet is a lightweight and approachable compass.
Finally we had Sameera Jayasoma from WSO2 who wrapped up our evening with a talk on Cloud Native Application Development with Ballerina (starting at 1:41:09). His takeaways talked about:
Ballerina is designed to be a pragmatic language with higher-level abstractions to make it easy to develop modern applications that provide and consume services.
Explicit error handling, static types, concurrency safety, and familiar syntax make Ballerina programs reliable and maintainable.
Network primitives in the languages make it simpler to generate descriptors required to deploy Ballerina programs in cloud platforms such as Kubernetes.
And of course, a group photo from Rambly!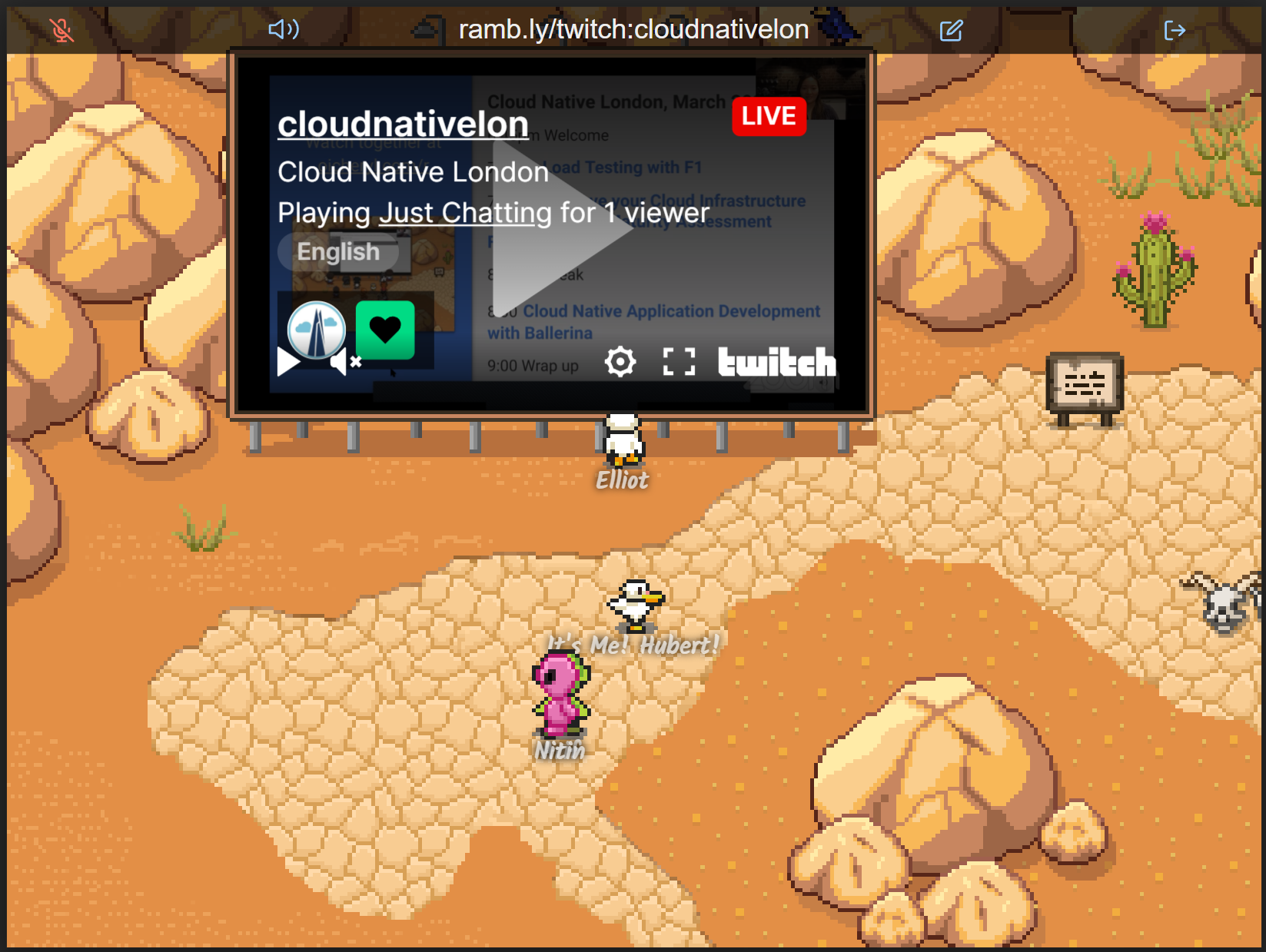 Cloud Native London April
Our next meetup will be on Wednesday 6th April, when we'll be joined by speakers from RVU, Bloomberg, and Red Kubes. RSVP and save the date now!
Stay safe, stay healthy, and I'll see you next month!
Cheryl (@oicheryl)
---