September 7, 2022 London, UK
Cloud Native London September 2022: Kong, Lightstep, and Harness
---
We had three great speakers from Kong, Lightstep, and Harness joining us at our September Cloud Native London meetup at esynergy. We also had virtual attendees joining us via the YouTube/Twitch livestreams.
We are immensely grateful to Palo Alto Networks, CircleCI, Sysdig, Lightstep, and Okteto for your generous support and sponsorship.
Overview
Kicking off our evening was Viktor Gamov from Kong with a great discussion on how to Supercharge your Kubernetes Ingress (starting at 24:25). He talked about:
The purpose and limitation of Kubernetes Ingress
How Kong custom open source resources allow you to expose gRPC, TCP and UPD services
How a new Gateway API will address Ingress limitations
Next up we had Dimitris Finas from Lightstep who described New observability with OpenTelemetry & Distributed Traces (starting at 1:01:01). His takeaways mentioned how:
You should look at OpenTelemetry to collect all your traces, metrics and logs in vendor agnostic way
Distributed traces is the best way to do root cause analysis (RCA) for micro-services
In DevOps world, the best observability solution should be intuitive to be used by anyone
Check out his slides
Finally we had Jaap Brasser from Harness wrapping up our evening with a talk on Chaos Engineering Implementations Demystified (starting at 1:48:07). His takeaways discussed:
What is Chaos Engineering
Testing your code in production
Best practices of Chaos Engineering
And of course, our usual group photo!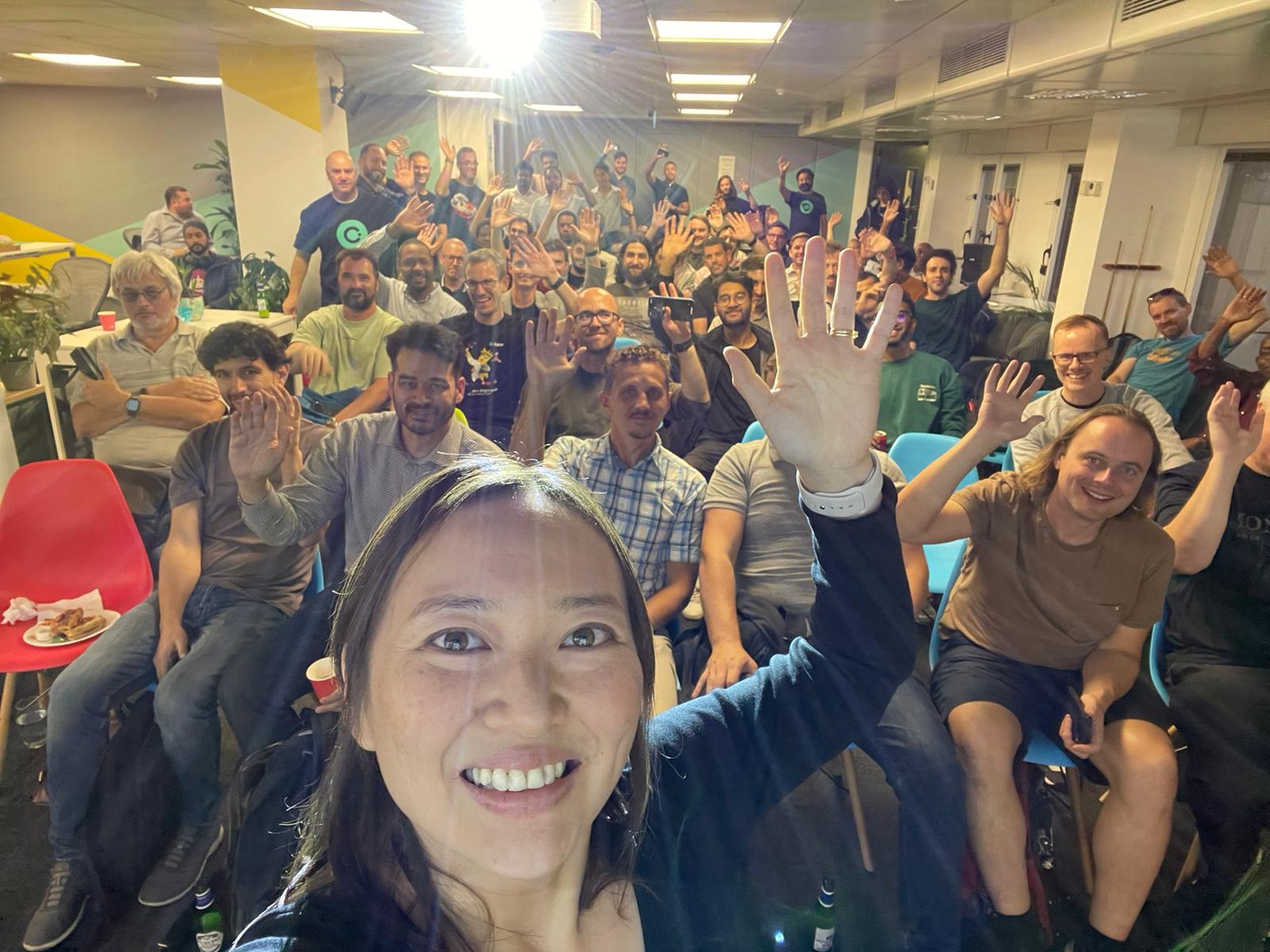 Cloud Native London October
Our next meetup will be on Wednesday 5th October, when we'll be in person and joined by speakers from A.P. Moller - Maersk, MATRIXX Software, and Tecknuovo. RSVP and save the date now!.
Stay safe, stay healthy, and I'll see you next month!
Cheryl (@oicheryl)
---