December 7, 2022 London, UK
Cloud Native London December 2022: Seldon and solo.io, and thank you!
---
We had two speakers from Seldon and solo.io joining us at our December Cloud Native London meetup at esynergy. We also had virtual attendees joining us via the YouTube/Twitch livestreams. Unfortunately we had a technical problem with the audio during the beginning of the stream, and it only kicked in partway through the first speaker's talk.
We are immensely grateful to Palo Alto Networks, CircleCI, Sysdig, and Styra for your generous support and sponsorship.
Overview
Kicking off our evening was Ed Shee from Seldon with a talk on Cloud Native Machine Learning Deployments (starting at 12:27). His takeaways discussed:
How to deploy models as microservices on Kubernetes
How to build powerful inference pipelines
Why ML monitoring is important and how to do it
Then we had Alessandro Vozza from solo.io wrapping up our evening with "Look ma, no sidecar!" (starting at 47:14). He talked about:
The advantage of the sidecarless model
Securing your L4 and L7 layers with service Mesh
Why developers should love service mesh
And of course, our usual group photo!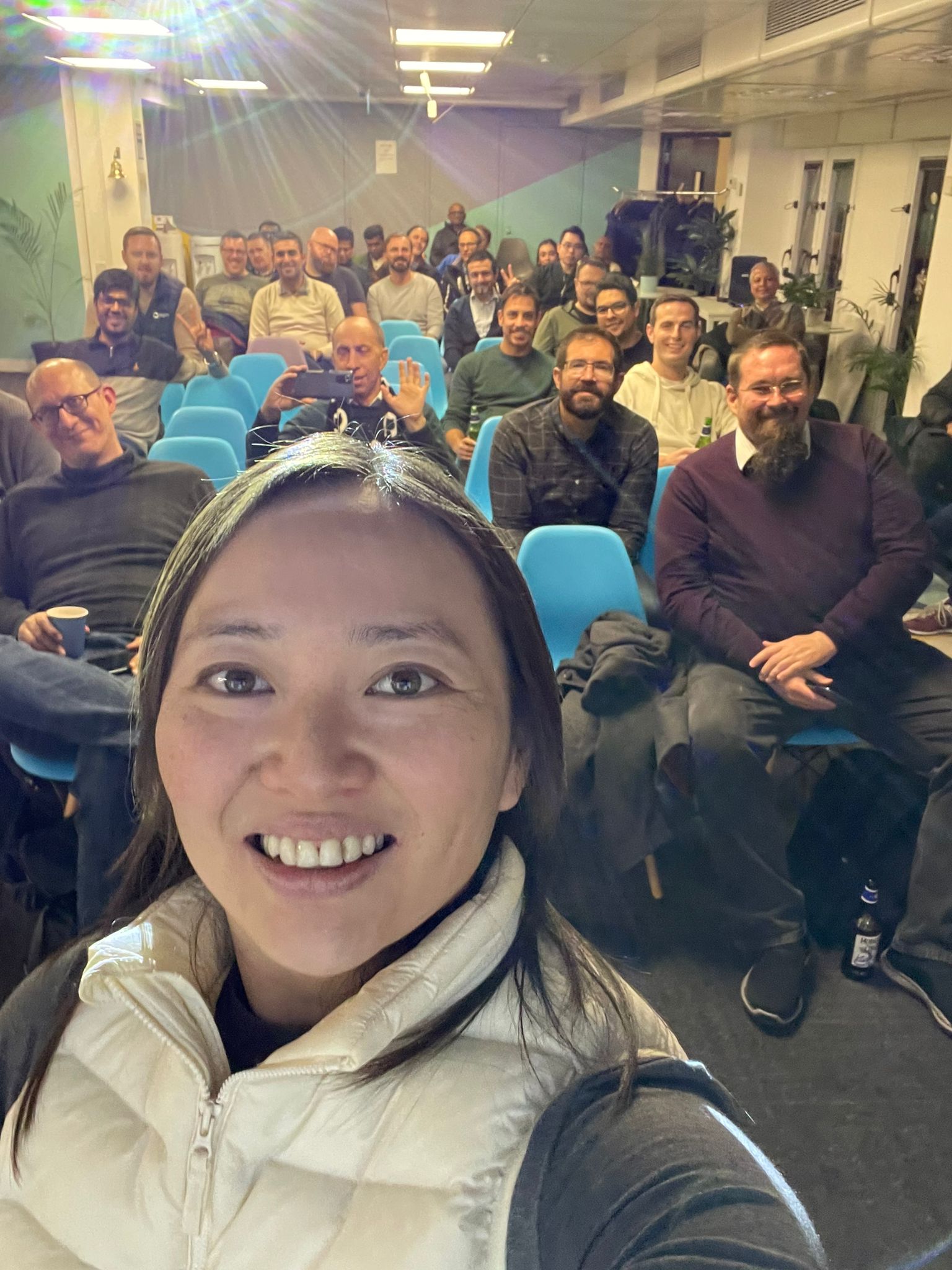 Cloud Native London January
Our next meetup, the first of 2023 will be on Wednesday 11th January, when we'll be joined by speakers from esynergy, WSO2 Inc., and JPMorgan Chase. RSVP and save the date now!.
Stay safe, stay healthy, and I'll see you next year!
Cheryl (@oicheryl)
---