March 8, 2023 London, UK
Cloud Native London March 2023: Styra, PolyScale.ai, and JFrog
---
Two fantastic speakers from Styra and PolyScale.ai joined us at our February Cloud Native London meetup at the Just Eat Takeaway offices, plus virtual attendees via the YouTube/Twitch livestreams.
We are immensely grateful to Sysdig and Styra for your generous support and sponsorship.
Overview
Kicking off our evening was Charlie Egan from Styra with a talk about Using SPIFFE and OPA to Authenticate and Authorize Workloads (starting at 11:59). His takeaways mentioned:
What makes a good workload identity
SPIFFE is a promising standard to consolidate platform workload identities
When you have a standard identity, shared policies controls is easier
Next up we had Ben Hagan from PolyScale.ai with a discussion on The Complexities of Database Caching at the Edge (starting at 47:37). He talked about how:
Caching gets complicated very quickly, with even small projects being time consuming and error prone, requiring complex testing and observability.
Caching across multiple regions can quickly lead to consistency issues and different traffic patterns require different cache configurations.
PolyScale.ai offers a possible solution, using automation to actively manage and configure the cache in real-time.
Unfortunately we had a technical issue with our third speaker's talk, so apologies to anyone who joined us to hear from Kale Oum Nivrathi from JFrog, but he'll be joining us at a future event.
And of course, our usual group photo!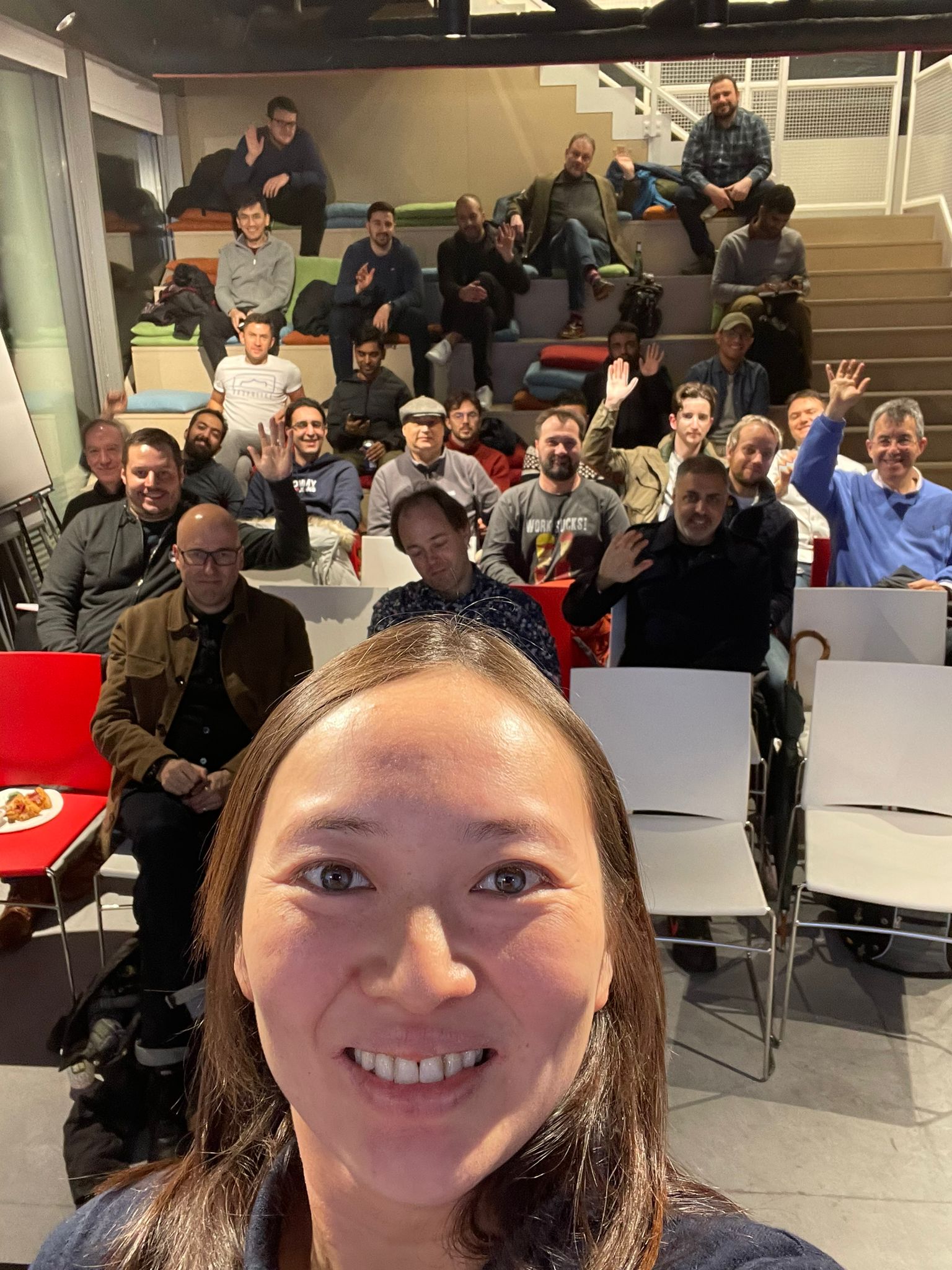 Cloud Native London April
Our next meetup will be on Wednesday 5th April, when we'll be joined by speakers from Mia-Platform, PaaSta, and Vodafone. RSVP and save the date now!.
Stay safe, stay healthy, and I'll see you next month!
Cheryl (@oicheryl)
---